This is a step-by-step tutorial on how to buy from this site. First go to the "Shop" section and browse the patterns. For each pattern you would like to buy, click on the "Add to cart" button (see arrow in the next picture)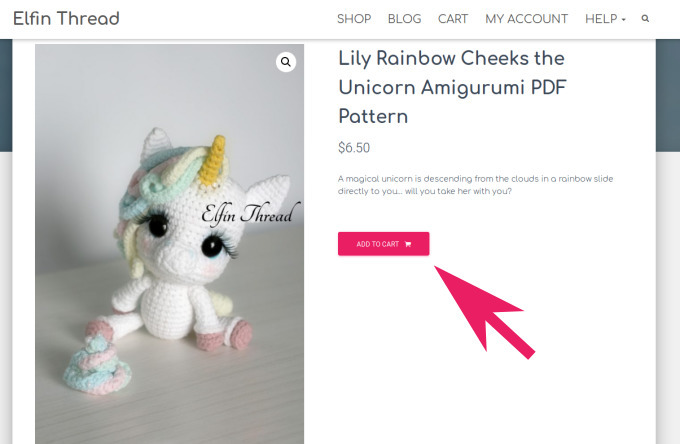 Once you're done, you can proceed to the checkout, by clicking on the cart menu item in the upper section of the page (see arrow):
There you can check that everything is what you expect: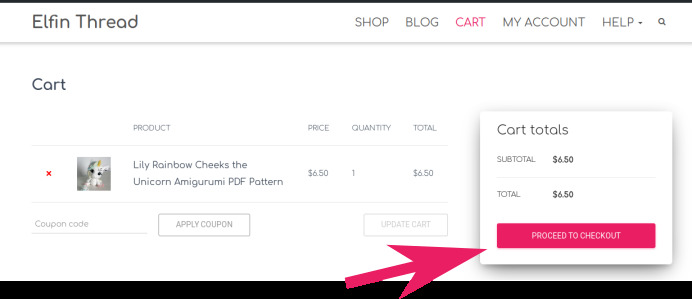 If everything is okay, press the "PROCEED TO CHECKOUT" button (see arrow) to submit the payment: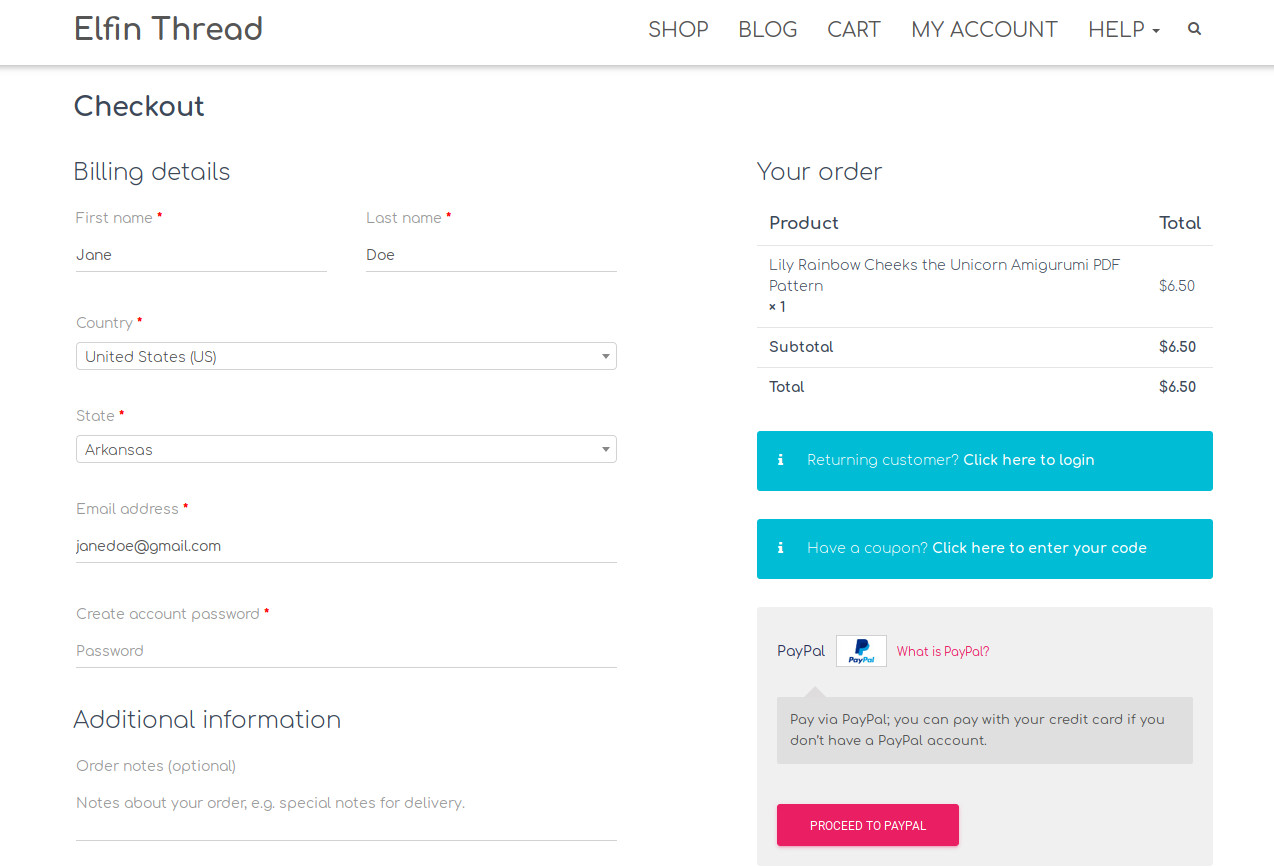 Now you may enter your name and where do you live, and an e-mail address so we can send you an invoice with the link to download the pattern(s) you will buy. If this is the first time you are buying from the site, you will have an additional field where you can enter a password to your local account, so you can return to the website when you need to download the patterns you purchased, or to buy new ones.
You can check a last time the list of the patterns you selected, and the total amount to be charged. When you press the "Proceed to PayPal" button, you will be taken out of our website to PayPal: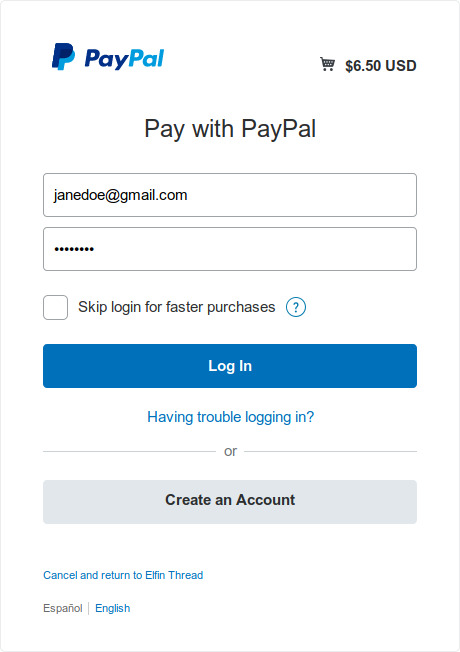 If you already have a PayPal account, you can login and proceed to pay with it, otherwise, you can create quickly your account with the option "Create an Account" button at the bottom of the dialog: you only need a credit or debit card.
Once the PayPal step is done, an invoice with the link to download your pattern will be sent to your e-mail address; you may have to check the junk/spam folder of your mailbox in case you have a strong spam filter. You will return to our website, to your invoice and optionally a link to download it:
Sometimes PayPal does not immediately sends a confirmation for the payment; in that case, there will be a delay until you can actually get the pattern. As soon as PayPal confirms the payment, you will have your pattern available.
You may return at any time to the website to download the pattern file in case you lost it or you need another copy for some other reason.